2180 Parkway Lake Drive • Hoover AL 35244 • PHONE 205.982.5001 | 800.211.5189 • FAX: 205.982.0015  

2014 ABA Conference Highlights
FCC and Legal Update
Attorney – Fletcher, Heald & Hildreth and Legal Advisor to the ABA Board of Directors
Ann Bobeck
Senior Vice President and Deputy General Counsel, National Association of Broadcasters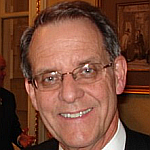 Scott and Ann will review recent and ongoing actions at the FCC and current legislative efforts which will impact broadcasters. Among the many topics they will discuss are retransmission rights, the "performance tax," the JSA/LMA issue being weighed both at the FCC and in Congress and AM revitalization. This is a great opportunity to ask questions about your operation and the future of the industry.
Social Media in the Workplace
Lisa Narrell-Mead
Workplace Advisors, LLC
Tracy Bennett Smith
Tracy Bennett Smith Consulting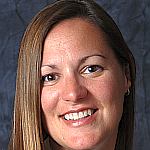 Social media has become a powerful communication tool, but it is a risky one. Organizations of all types must develop clear social media policies and methods that allow employees to engage in strategically driven social media marketing without violating laws or creating unintended consequences for employers. Learn why you want your employees to use social media AND why you don't' in our informative marketing and legal session.
Music Licensing Explained
Kevin Goldberg
Attorney – Fletcher, Heald & Hildreth

An overview of the various music licensing issues facing broadcasters every day, the session will cover basic information including the difference between a "musical work" and a "sound recording", the various permissions which must be obtained to engage in common uses of copyrighted music, ranging from mechanical reproduction (including offering podcasts and digital downloads), synchronization (including use of music in advertisements and television programs) and performance (including streaming). The session will explain who to contact to "clear" these rights, the likely cost and processes involved and ongoing legislative, executive and judicial branch proceedings which could alter the current landscape. In addition, Kevin will provide an update on ASCAP, BMI, SESAC and SoundExchange – including relevant legislative activity.
Legal/Legislative sessions Friday, August 15 9:00 – 10:30 A.M.